Amazon'un "Subscribe & Save" programı için %30 indirim kodu için yorumlar kapalı...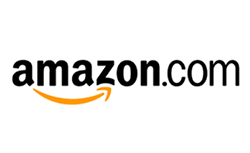 Siteye gitmek için tıklayın
Amazon'un "Subscribe & Save" (Üye Ol & Kazan) programında geçerli %30 değerindeki indirim kodu yukarıda yazıyor. Amazon'un Üye Ol & Kazan programı seçili ürünlere 6 aylık veya 1 yıllık üye olunduğunda o ürünü daha ucuza almanızı sağlayan yepyeni bir program. Yukarıdaki kupon kodu da bu programa üye olmanızı tavsiye etmek için Amazon tarafından gönderilmiş bir kupon kodu. İlk kez üye olmanız halinde 1 üründe %30 indirim verdiği belirtilmiş. Kampanya bitiş tarihi belirtilmemiş. Bu konunun daha detaylı açıklaması Amazon.com tarafından İngilizce orijinal dilinde şöyle verilmiş:
To encourage Amazon users to try Subscribe & Save, Amazon.com is offering you a limited-time additional discount on select products. Subscribe to an eligible product and get a 30% discount on your new subscription order when you select the Amazon.com Store Card as your payment method. Scroll up for eligible products. What Is Subscribe & Save? Subscribe & Save is Amazon's recurring delivery program. Subscription orders are available in monthly intervals from one month to six months. With Subscribe & Save, you always receive a discount on top of Amazon's everyday low price plus free shipping. Cancel at any time: there are no commitments, obligations, or fees. Save 15% on your entire order when you receive 5 or more subscriptions on your monthly delivery day. No upfront charges: pay only when the item is shipped.
Q: Who is eligible for the 30% off?
A: Amazon.com Store Card customers who have not had an active subscription shipment for 6 months or more are eligible for a one-time additional 25% off a new subscription, for a total of 30% off their new Subscribe & Save item. This item is not eligible for the 15% discount for five or more subscriptions. Amazon Mom members starting a subscription will also receive a total of 30% off their new Subscribe & Save item instead of the standard Amazon Mom subscription discount.
Q: How do I get the additional 25% discount?
A: Set up a Subscribe & Save order for one of the eligible products, select your Amazon.com Store Card as your payment method, and enter the promo code SNSSTORE at checkout. The additional 25% promotional discount will be applied to your purchase at checkout, for a total discount of 30%.
Q: What products are included in the promotion?
A: A variety of qualifying products sold and shipped by Amazon.com are viewable above. The promotional discount does not apply to diapers or baby wipes.
Coupon Code Terms and Conditions: This is a limited-time offer. Subject to credit approval. Additional 25% discount applies only to one item and does not apply to future deliveries of that item. Eligible subscribers to Amazon Mom receive a total of 30% off their new Subscribe & Save item instead of the standard Amazon Mom subscription discount. Subscribe & Save orders are not eligible for Amazon.com Store Card promotional financing. Amazon.com Store Card must be selected as payment method. All Subscribe & Save Terms and Conditions apply. Eligible customers must not have used Subscribe & Save since February 11, 2014. Limit one promotional discount per customer and per account, good for use one time only. The promotional discount can only be used for purchase of qualifying products sold by Amazon.com. It is not redeemable for any other types of products sold by third parties. Offer is not transferrable, not exchangeable, and not redeemable for cash. Unredeemed promotional discount amounts will be forfeited. Offer good while supplies last. Offer may not be combined with other offers. If you violate any of the Terms and Conditions, the offer will be invalid, and the promotional discount will not apply. If you return items purchased with a promotional discount, we will subtract the value of the promotional discount from your return credit. We reserve the right, at our sole discretion, to terminate or modify this promotion at any time or in any way. Offer does not apply to Gift Cards.
+Tüm Amazon.com indirim kuponu, kupon kodu ve kampanya haberleri için burayı TIKLAYINIZ.